Charity Marketing and Comms – Digital and finances
Ever wondered how you could boast your charity's income and engagement? Join this interactive workshop to find out how!
About this event
Would you like to get a better understanding of the Digital Marketing and Communications approaches for your charity or community organisation?
Then, this is the course for you!
—————————-
Charity Marketing and Comms
Wednesday, 28th September 2022
10:30am – 1:30pm
Online (via Zoom)
—————————-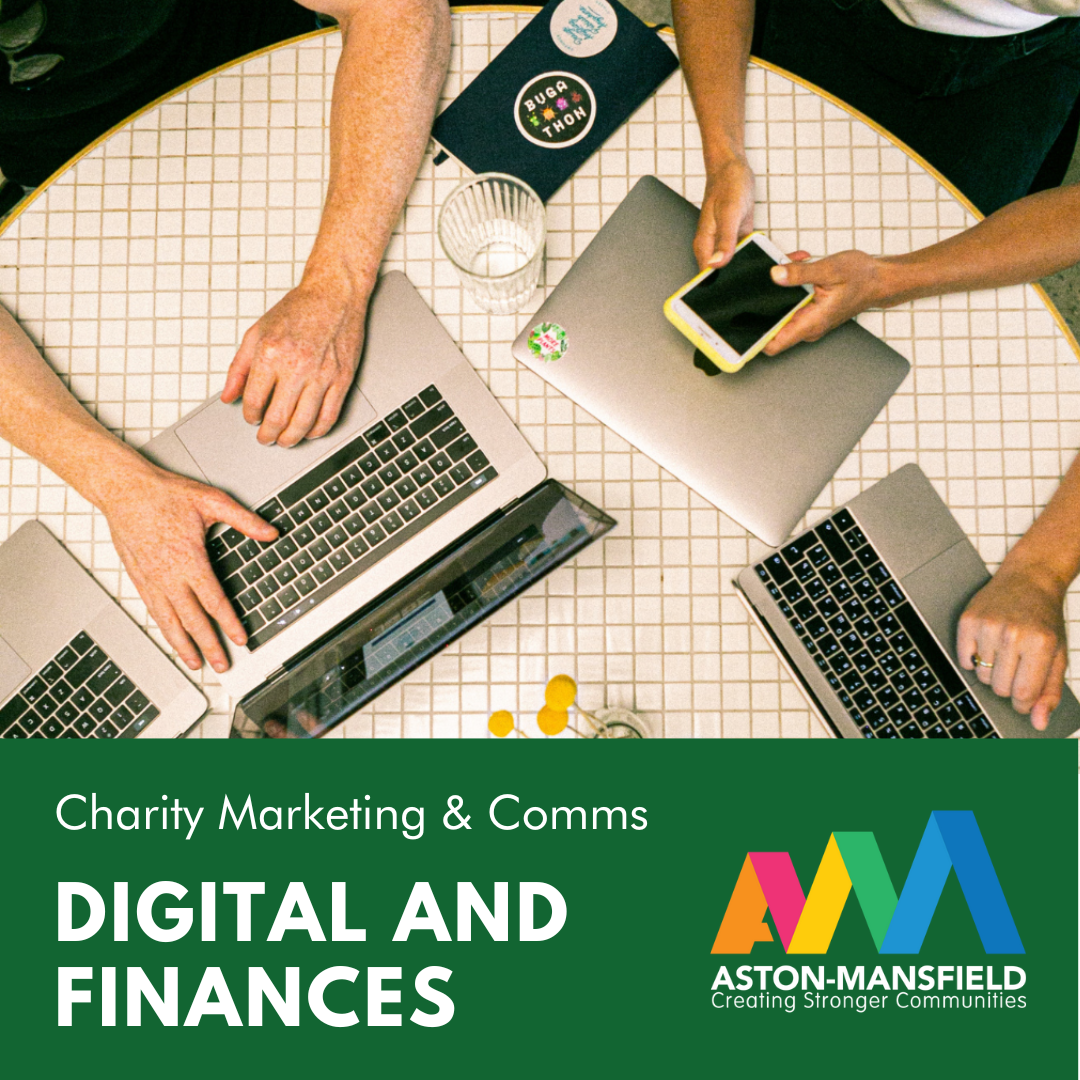 We would like to invite you to our upcoming event: Charity Marketing and Comms – Digital and Finances.
The half day course is designed especially for those people who are interested in marketing and comms in a digital age and those who have heard about it but don't really know what it's about and how it can help increase donations.The workshop will give you a good foundation to equip those who work with communications and engagement areas of charities to be able to know how to increase their audience engagement and raise more funds by setting up and develop new and existing approaches.
Understanding and maximising communications reach is a great way to raise additional money for your charity, but how do you make sure that you are following the best approaches and are able to attract a larger audience.
Attendees will leave with understanding of the key principles and methods:
– Understanding the different approaches
– Social media and the role it plays
– Where to find useful resources
– Financial aspect of Marketing and Comms
– How to monitor it and get the best results
Who is this course for?
Those who work with the communications to stakeholders, beneficiaries and donors for small charities, non-profits or social enterprises. They can be volunteers, staff, trustees, Comms officers or other manager/CEO.
Sign up below or here: