Launching in November 2020, our SKY (Skills, Knowledge in Youth) project looked to strengthen young people's (16-24) employability skills and boost their confidence in applying for jobs. 
In total, 87 young people benefited from this project with 82 of the young people being affected by an area of disadvantage (as defined by BBC Children in Need who part funded the project along with the Inspiring Futures Youth fund).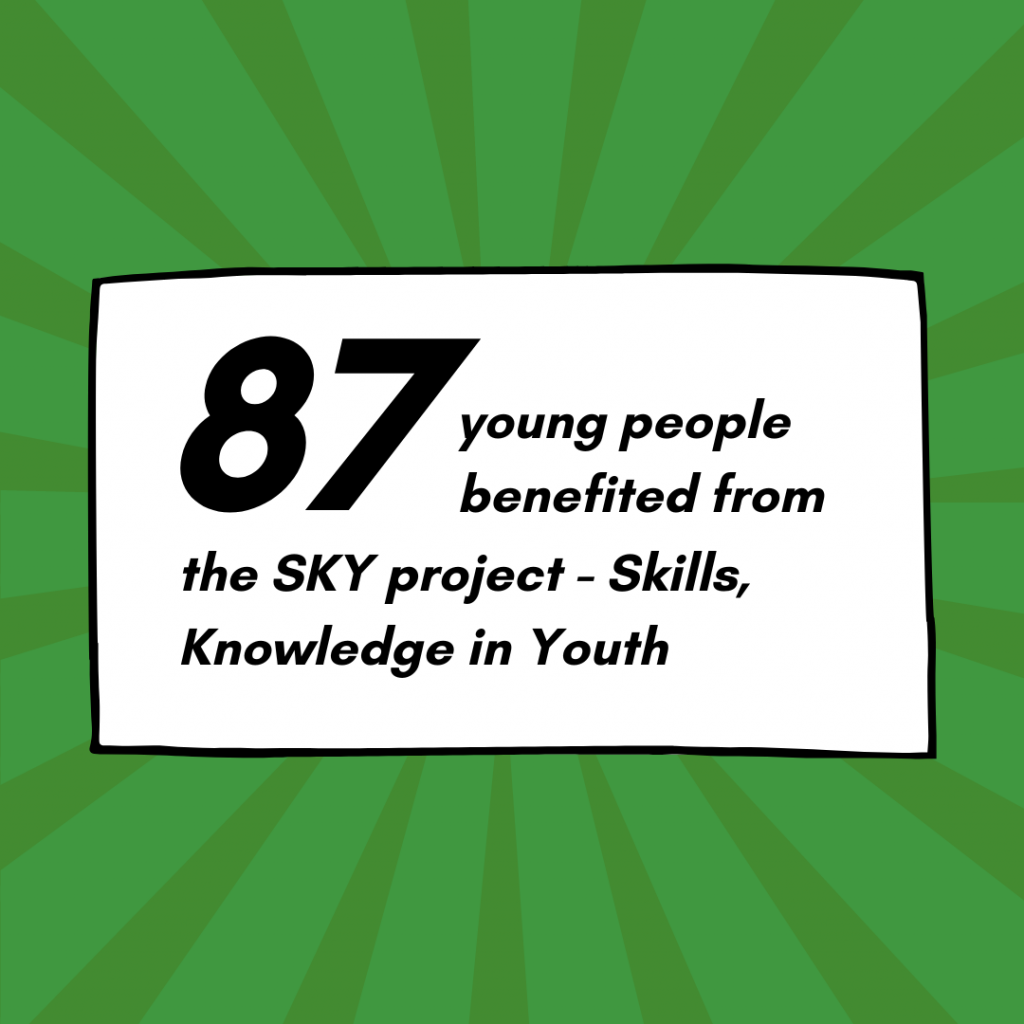 The project offered a range of opportunities, including: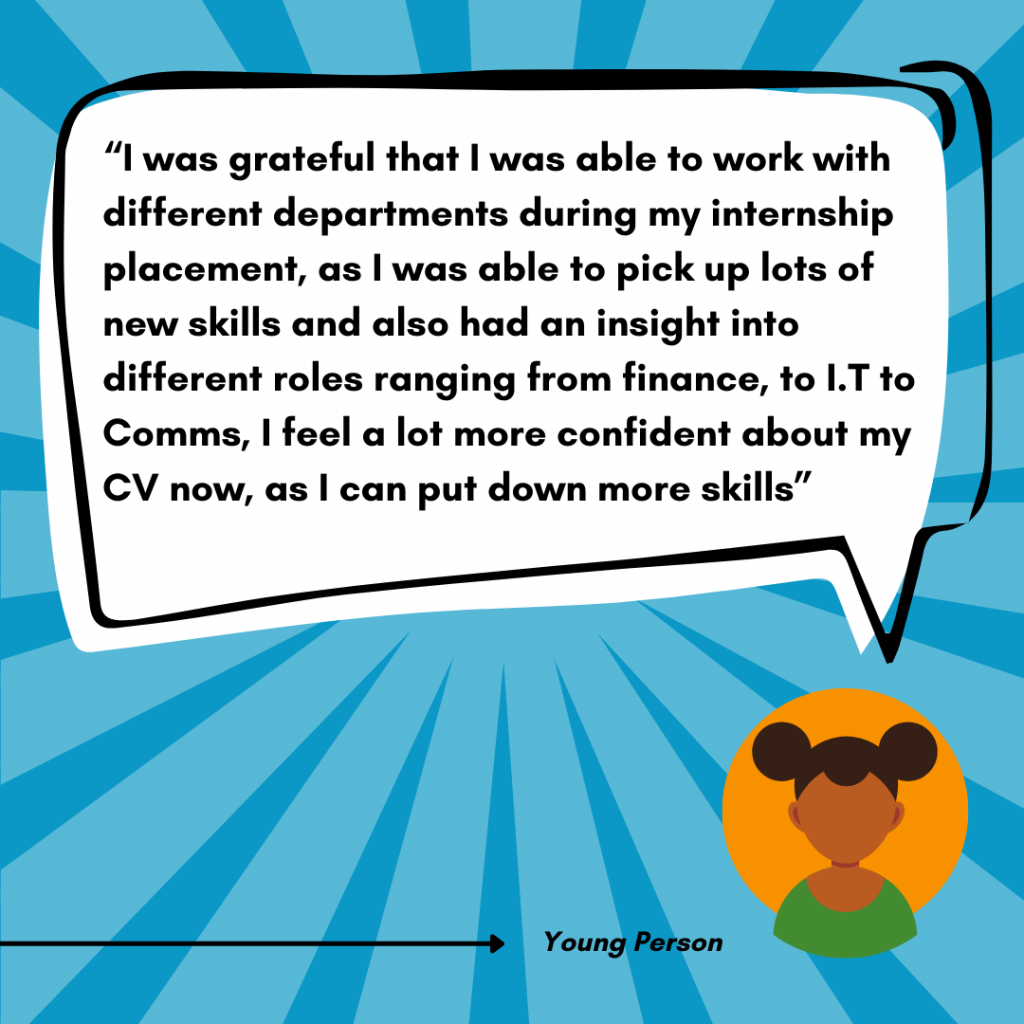 A 3-month part-time paid internship and a 2-week work experience. 
100% of the young people who took part in the work experience and internship opportunities fed back that they had significantly developed their employability skills and were now in a position where they could list new skills and experiences on their CV's and use work-based examples to showcase their skills in interviews. 
The young people also received coaching sessions from positive psychology professionals to identify & overcome challenges to boost their confidence. 95% of the young people who received this coaching fed back there was a significant change in their motivation, behaviour and attitude towards their career aspirations after they received 1 to 1 support to overcome some of the barriers they were currently facing when it came to accessing employment opportunities.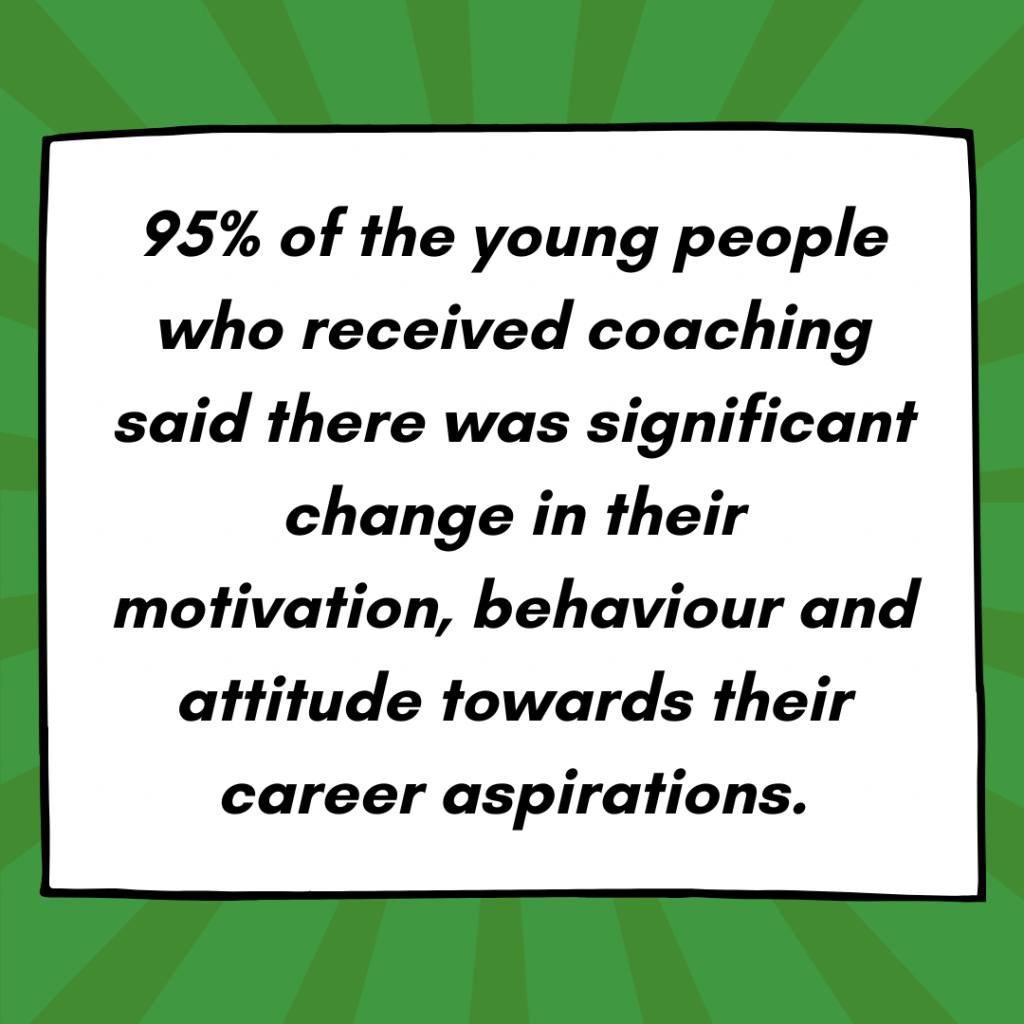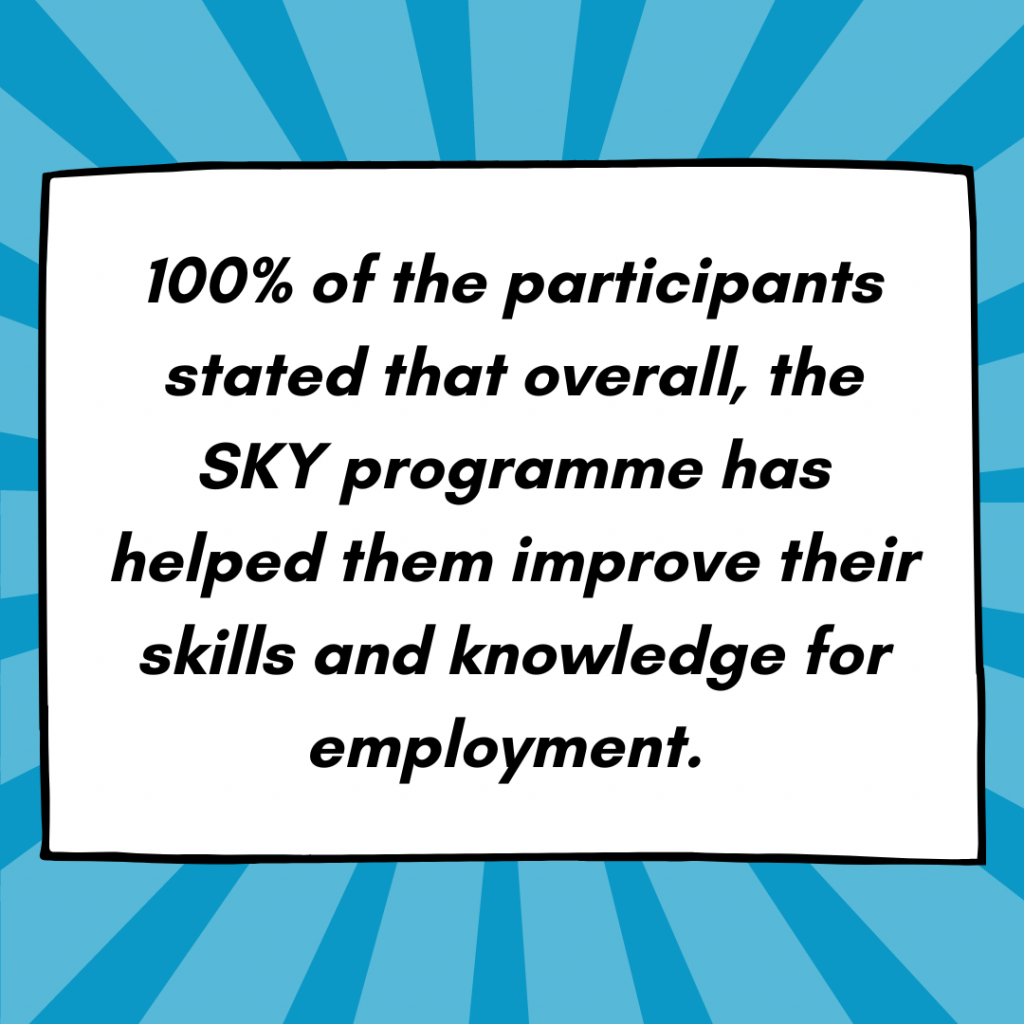 Learning days were also offered as part of the project, covering interview skills & assessment centres.
Over 80% of the participants stated they had significantly improved skills in:
Communication
Self-management
Job searching
Networking
Interviewing
Finally, young people were given the opportunity to attend networking events with peers & professionals.
82% of our young people have indicated they have significantly increased their networks and support from the SKY programme and have attributed it to increased social and professional networks as well as the ongoing support from the staff.