We are looking for a host person or family in east London, who can rent a room to our international volunteer whilst they volunteer with us.
The volunteer plays an integral part in our Children and Youth Work teams, supporting the staff to deliver our programmes.  
We are urgently seeking a host family or person with whom our volunteer can stay whilst volunteering with us. 
The host family or person will receive monthly payments for their hospitality.
Accommodation is needed until mid-February 2024.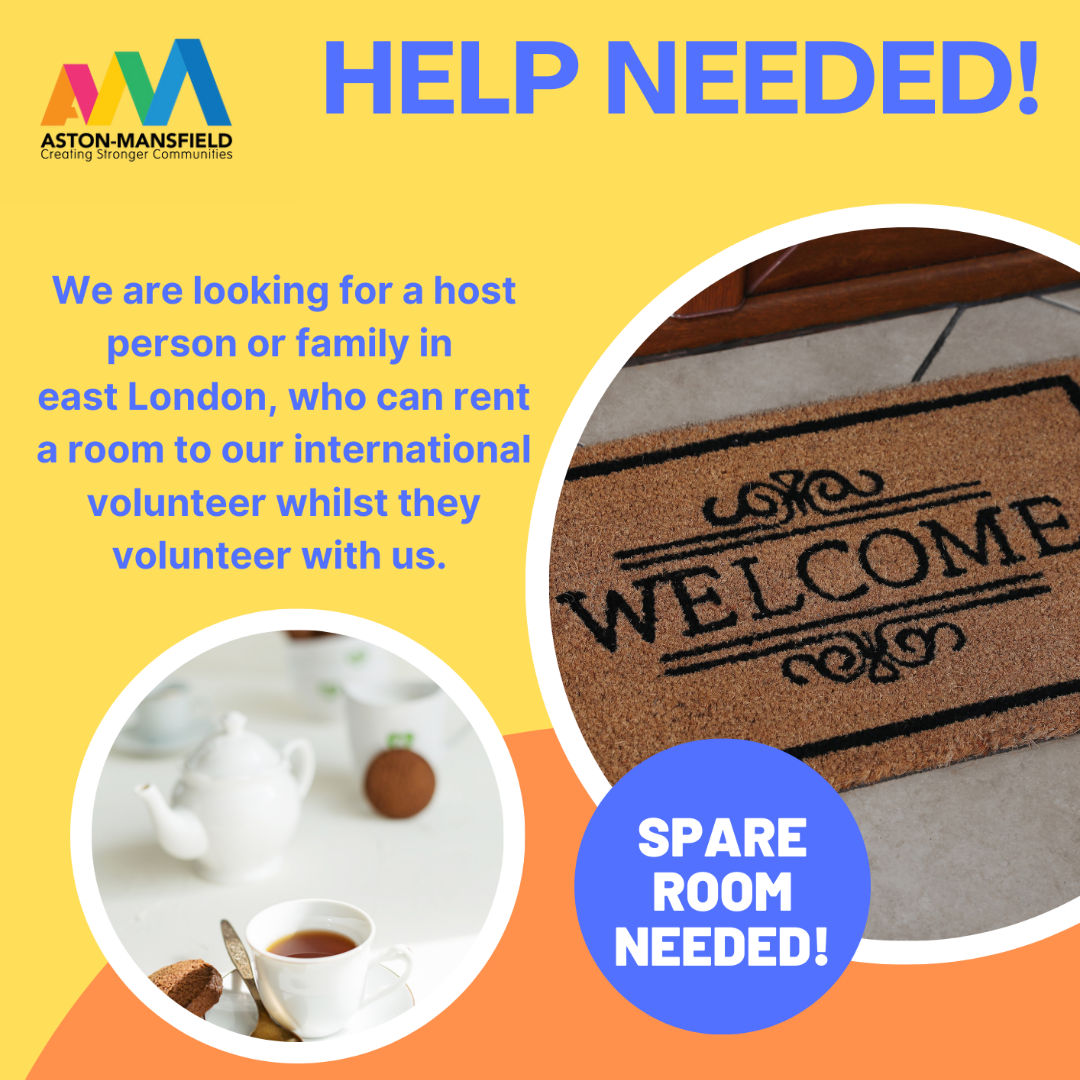 About the Volunteer
The volunteers is aged 18 -25 and is independent, typically volunteering Monday to Friday. 
They receive a food allowance so the host will not be expected to provide food. 
The volunteer will buy and cook their own meals and have their own phone.
About the Host/Property
The host will need to allow the volunteer to access kitchen and bathroom facilities and use of utilities (phone access is not required).
The property must have working fire alarms and a carbon monoxide detector.
We can only consider homeowners.
Host and volunteer will be DBS checked.
For more information, please get in touch: