The Community Connectors programme at Aston-Mansfield is made up of two Community Connectors, who work with individuals to help them improve their wellbeing by assisting them in accessing the right support within the community. 
Their aim is to empower individuals who are struggling with their wellbeing to make positive changes in their lives by supporting them in identifying their own personal goals. They aspire to reduce social isolation and loneliness; increasing resilience and independence.
They do this by assisting people to access support within the community, including support provided by a range of organisations, including the Voluntary and Community Sector.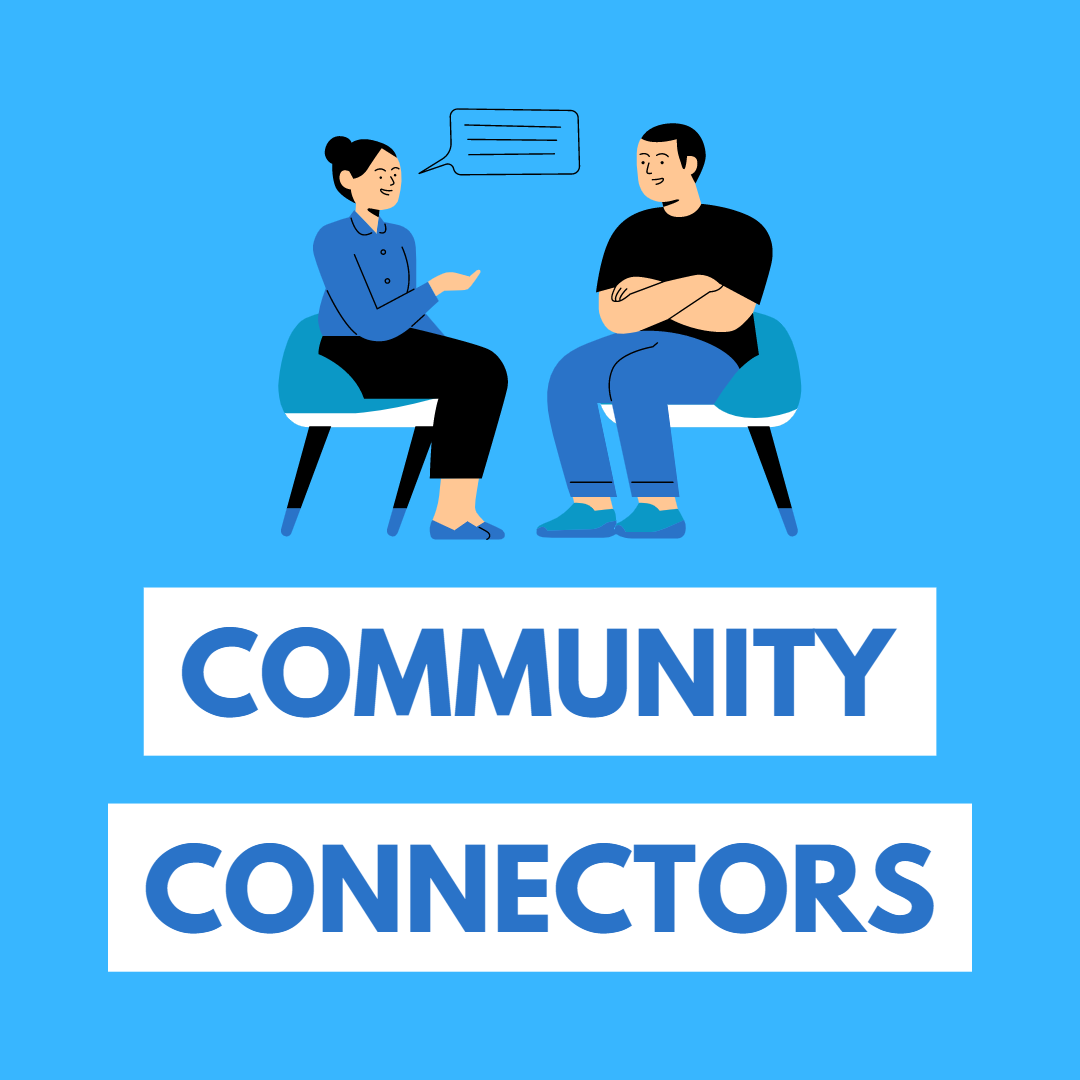 They have helped provide advice, support and signposting on topics including:
Housing 
Financial advice 
Food banks 
Loneliness 
Immigration 
Welfare benefits 
Learning new skills 
Attending support groups 
In 2021-2022, 108 service users and close relatives received support from Community Connectors
Moses Barasa
Milena Mascio
Eliana Cardoso
Moses Barasa
My name is Moses Barasa and I'm a Senior Community Connector. I have extensively worked within mental health and worked my way to the current role.
My job role is to support you to find wellbeing activities to improve your mental health within the community. I go above and beyond to ensure you are accessed and find meaning with Newham. 
Having lived in the Borough most of my adult life, I have a great understanding of the area and work well with others creating better and safe spaces in the community. Feel free to come and talk about how I can support you with your mental health in a non-judgemental and non-invasive way.
Milena Mascio
Eliana Cardoso
Check out below case studies from the Community Connectors work.
Johnstone (Real name withheld) is a 54-year-old man of west Indian descent. He was referred to us for bereavement support. He explained how he sadly lost his partner and two older kids to covid. Johnstone expressed on how he has found it difficult moving on and finding any hope in life.  
The peer-to-peer non-invasive support he was provided with allowed Johnstone to openly express his frustration, deep depression and lack of enthusiasm in what he used to do. Johnstone used to be robust in the community, loved his security work and evenings watching football with his peers.  
By allowing Johnstone to have autonomy to his care plan, he was able to map out the care he needed. Johnstone was able to access bereavement support and realised quickly how helpful and supportive he was to others.  
By focusing on others, Johnstone is now a trained bereavement volunteer and uses his experience to impart hope and strength in others on a similar journey. Johnstone has now taken up his love for sports and through the support of a personal health budget, he was able to access a local gym and actively involve himself with others.  
Johnstone was also able to access localised affordable counselling and through sessions, allow himself to grieve in safe spaces. It was a loving gesture when he invited me to join him in a memorial mass at church to remember his family whom he believes are now angels smiling down on him.  
Johnstone has rekindled his love for music, loves going out and dance to the songs he used to when his partner was around. His home is now a hub of activities, and he wishes to access employment support of which he will be supported so as to reintegrated back into purpose and productivity.  
Through patience, resilience building and being solution focused, he has been able to emphasize on actionable goals vital in his mental well-being improvement.
Partnerships 
The five-year Community Connectors programme is funded by East London NHS Foundation Trust (ELFT), with Community Connectors being recruited and trained by NHS England as part of the Newham Primary Care Network (PCN). 
The Community Connectors programme is run in collaboration with Community Links and Mind Stratford who have teams that serve the south of Newham.
Video Playlist
The Community Connector team have created a range of videos offering their support and experience around wellbeing.
We've collated a range of useful resources from other organisations below: