Little Einstein's at Little Manor!
Strange things were going on in the Sports Hall at the Froud Centre on Monday 15th February. Smoke vortex and pendulum and, water rockets and glupey slime were in abundance as our Little Manor Play scheme attendees, kitted out in white lab coats were shown exciting science experiments by some wonderful volunteers from University College London.
Little Manor play scheme circulated around the room getting the chance to see science come to life with fun experiments taking place in the Laboratory (formerly known as the sports hall).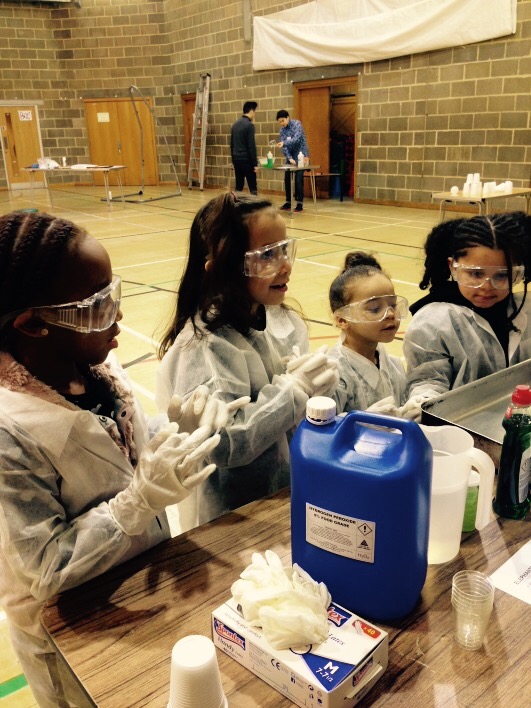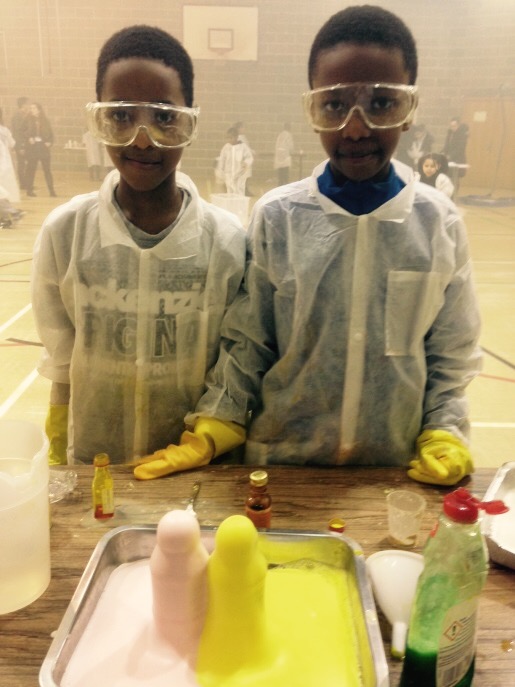 In the afternoon our Little Einstein's got the chance to open the "Lab" to the public as the local community were invited in. Children got the chance to produce sand art, make their very own elephant toothpaste and see a water rocket launch high into the air.
Experiences and collaborations such as these which we offer to our children and families throughout the year are valuable and eye opening experiences for all, they encourage interested, inspire innovation and cultivate enquiring minds!
Special thanks goes to the Volunteer Services at UCL for kindly donating the funds to allow us to put on this fun and educational event for our children. A big shout out to our lovely group of volunteers who made the day extra fun and exciting for our Little Einstein's!