The Little Manor Loves Hearts project, funded by Heart Research UK, continues at a pace. There are several elements to the project – all delivering informal learning opportunities about different activities and behaviours that can keep our hearts healthy. These are formed of:
STATIC BIKE TEAM CHALLENGE
In each of our 4 teams every child is frantically pedalling away on our static bikes in order to help their team win the virtual 530km race to Blackpool Pleasure Beach. At this moment in time the Canterbury Capillaries (having just reached Stafford) hold a short lead over the Derry Diastolics, Aberdeen Atriums and Plymouth Platelets. As the race hots up the children can't wait to get started with quite a few practising in their spare time. Extra kilometres are up for grabs for those children who can tell us what their team name means. Such a fun way to get kids heart rates up while they learn about how exercise can affect their heart.
HEALTHY MEALS AND RECIPES
Since we started the programme the children have had the opportunity, often for the first time, to try a huge variety of foods. So far we've covered tasting sessions for meats, fish, fruit and vegetables and carbohydrates. Ostrich and chicken livers and rollmops were surprisingly popular, whilst many of the children's reaction to raw fish and shell fish was interesting. This still didn't stop them from trying the cooked article, however!
Of course the children get the opportunity to use some of these ingredients during our cooking activities, the most recent being making hummus for the carbohydrate sessions. Once again the children get to learn whilst having fun; discovering how the different food groups and their own diets can impact on their hearts.
With this new found knowledge the children have started researching and providing us with heart-healthy dishes for a recipe book we are producing at the end of the programme. A couple of our favourites are Lemon Chicken with Fruity Olive Cous-Cous and Kidney Bean Curry.
FUN CARBOHYDRATE QUIZ
Our recent quiz provided a fun a way to test our kids' carbohydrate knowledge. Representing their teams they had to run to the correct answer when asked a multiple choice question. With extra kilometres being awarded to each child's team for correct answers, enthusiasm was guaranteed.
We still have a lot to look forward to. The climax of the Static Bike Challenge (will anyone out cycle the Canterbury Capilleries?!) making and eating lots of new healthy foods, learning more about how the way we live can improve heart health and a fantastic Bistro Night with good food (researched, made & served by the children), presentations, recipe books, prizes and much more.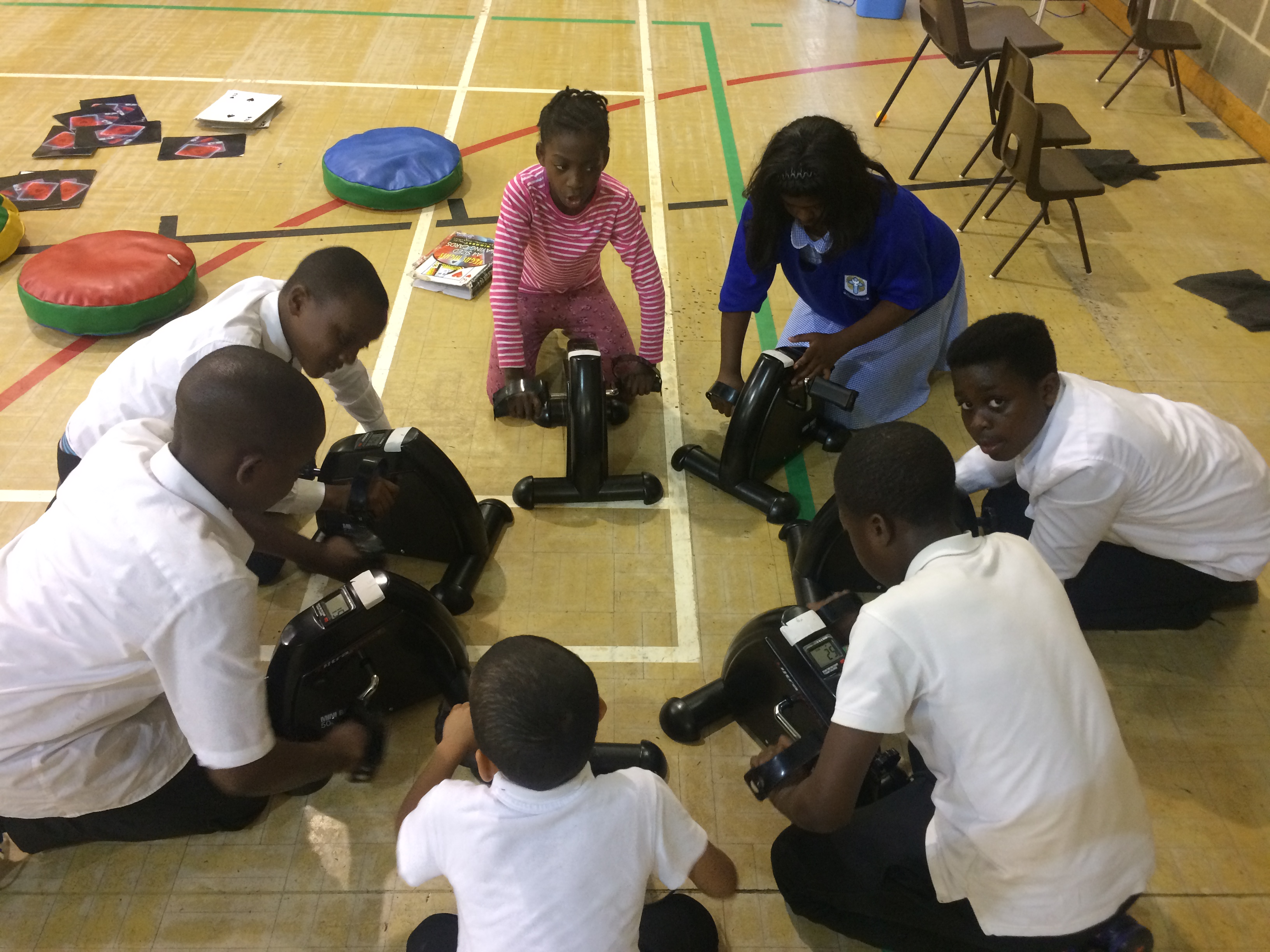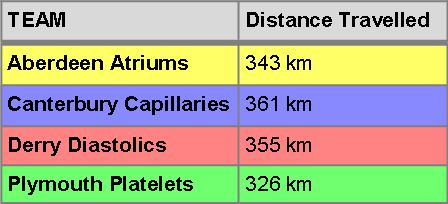 Our Healthy Hearts project is kindly funded by: