A whopping 70 people turned up last night at Stratford East Picture House (Wednesday 1st April) for our community screening of the film, Pride. There was laughter, applause, and streaming faces as we followed the highs and lows of the LGSM members (Lesbians and Gays Support the Miners) in their fight against Thatcher and her governement in the 80's. It brought everyone together for some good old fashioned SOLIDARITY to fight and fundraise for our Paris youth group!
The film went down a storm with both tears and cheers from the audience. This was bolstered by the fact that three of the original LGSM members attended and took part in a Q&A after the film, sticking around for a few drinks to make sure they answered everyone's questions. Ray Goodspeed, Mike Jackson, Dave Lewis answered everything from how true to life was the film depiction of events (very, though the Miners were friendly and welcoming from the off in real life – and Mike is a little shorter) through to advice for current LGBT activists (align yourself with everyone, we're more powerful together!). The film and speakers were incredibly inspirational and the beaming smiles from our youth group as they walked out the screening said it all.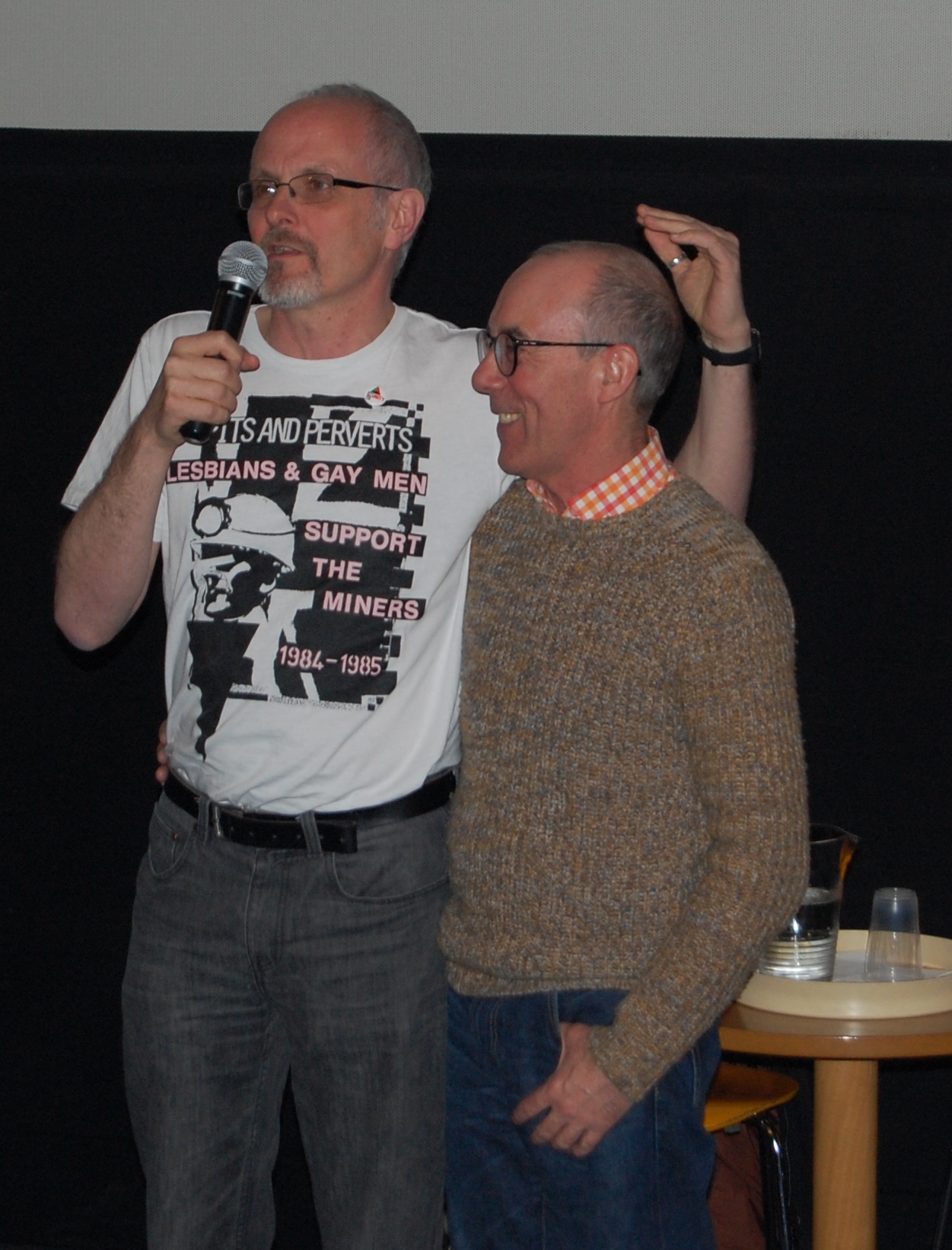 Ray Goodspeed and Mike Jackson
In the grandest tradition of LGSM we stood outside afterwards shaking a bucket for donations to raise money for what we hope will be the next generation of LGBT activists. Our bucket collection together with ticket sales meant the event raised over £400 for our 'Paris' crowdfunding campaign, and we can't thank LGSM enough for their support!
Thanks too to each and every one of you who who bought a ticket and chucked money in our bucket, we couldn't do it without you and you've pushed us much closer to our target goal which will keep Paris running for a whole year.