The AMCT Seed Grants will be prioritised for BAME groups based in Newham who support communities with Health and Wellbeing.
Who can apply?
Grants are open to small BAME community groups and charities that have an annual income of £10,000 or less. Groups have to be in Newham and the organisations work benefits Newham residents with a focus on supporting and promoting health and well-being within the community.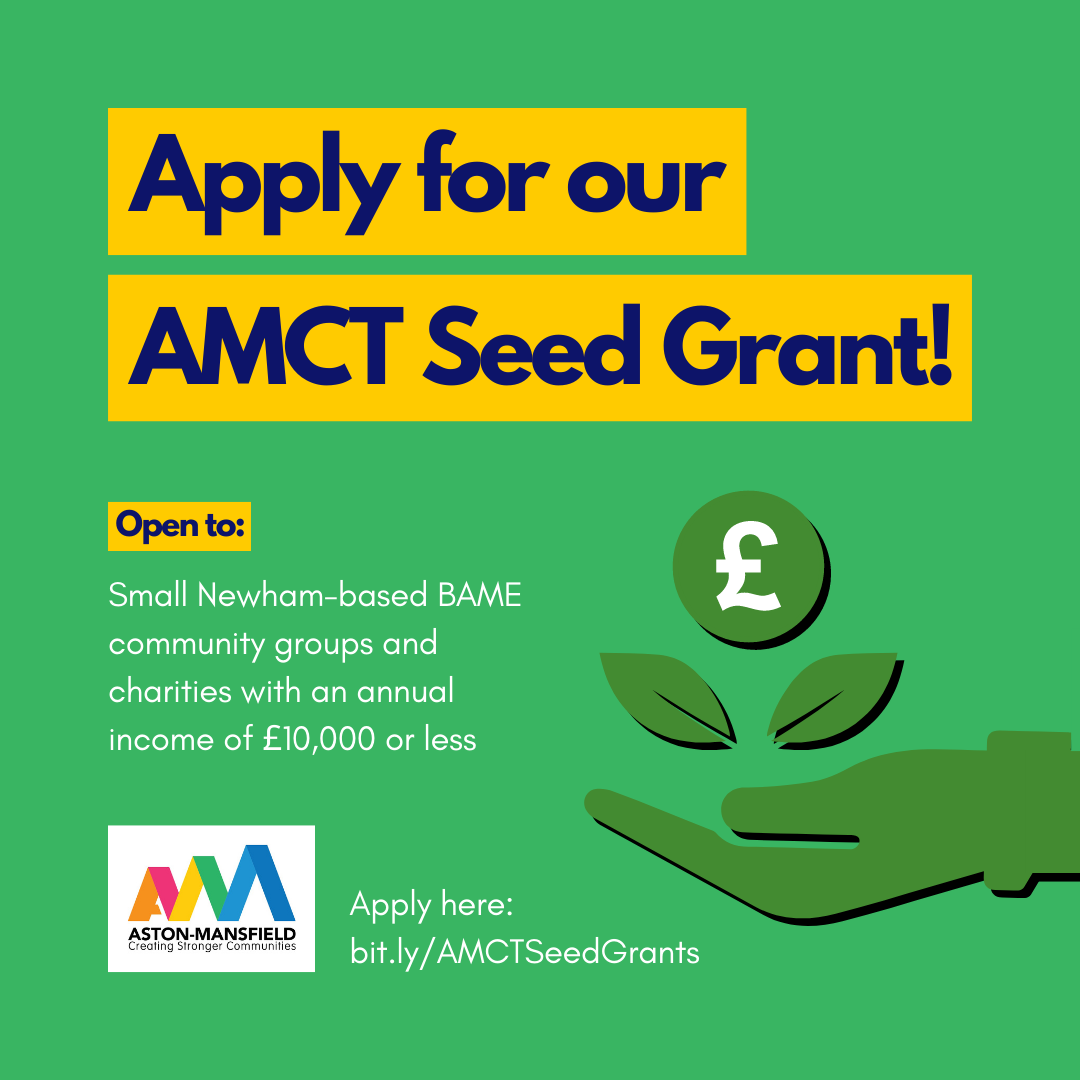 Our expectation is that all groups receiving a Seed Grant will make use of the support available from the Aston-Mansfield Fitter Finance team to help their organisation to grow and become more sustainable.
What kind of activities can Seed Grants support?
Seed Grants can support any activity that helps a group of people to gain improved health and well-being and assist unfunded groups to take an important step forward in its development.
For example, a Seed Grant could be used to cover expenditure such as:
Purchase equipment to help with the activity of your group such as IT equipment to provide virtual services to be more connected and support vulnerable people.
Volunteer costs
Printing your group's first publicity material
Paying for office rental
Carrying out a survey or meeting on local health and well-being needs or capturing the impact on BAME communities.
These are only suggestions – if you can explain why you need a Seed Grant; your group can request anything that helps you to start up or strengthen their activities.
How much can we apply for and how many Seed Grants are available?
Groups can apply for up to a maximum of £1000. We expect to be able to offer 12 Seed Grants in 2022.
For further guidance notes, please click here.
To Apply
To apply for the AMCT Seed Grant, please click here.
All applications must be sent to: FFP@aston-mansfield.org.uk
Previous Seed Grant Recipients